Capstone Counselling is a private psychological counselling practice owned
and operated by Tori Hornbacher, Registered Psychologist (Reg. # 3697).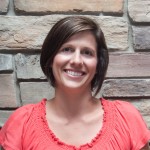 Tori's passion is to help others to gain self-awareness, build strength and endurance to persevere through difficult circumstances.
Tori has a bachelor's degree with a major in Psychology and a Masters Degree in Counselling Psychology. She values staying current in the field by continuing to learn and train from research supported therapies. She uses strategies from Self-Regulation Therapy, Cognitive-Behavioral Therapy, Solution-Focused Therapy, Narrative Therapy and John Gottman's Marital Therapy.
Tori enjoys working with youth, young adults and adults in individual, couple and family sessions.
Tori is passionate about working with people to help them find a new path toward healing, resolution, and growth. It is her desire to see individuals and families lead passionate and fruitful lives.
In her leisure time Tori enjoys camping with her husband and three children. She also enjoys playing a variety of sports and keeping active. Tori values her family and friends and enjoys nurturing those relationships and building lasting memories.